Recap | Copenhagen Youth Fashion Summit
Words | Lisa Kjerulf
The Copenhagen Fashion Summit, held each year in May, is known as the world's leading business event on sustainability and fashion, but what not everyone knows is that in the lead up to this global forum, there are critical discussions already taking place across town at the Copenhagen School of Design and Technology (KEA) among 112 students from around the globe...
Behind the scenes.
In a unique collaboration with the United Nations Global Compact and PANDORA, this year's focus was turned to two specific Sustainable Development Goals (SDG) – SDG-3 Good Health & Wellbeing and SDG-5 Gender Equality. For three solid days, the students workshopped to set some strategic demands for decision-makers in the fashion industry. This was done by breaking out into smaller groups and addressing each SDG through different lenses in the form of capitals – natural, social, human and manufacturing.
The Outcome.
As a result of breaking down the design goals, the students were able to zero in on different challenges faced with reaching those goals and then proceed with mapping out steps that need to be taken for a sustainable breakthrough to happen. By the end of the three-day workshop, the steps were then summarized and presented before the entire Copenhagen Fashion Summit as demands for the entire fashion industry to take on board for a sustainable fashion future.
In 2019, the same 112 students will be invited back to transform their demands into corporate action in collaboration with international fashion companies and thereby align the companies' sustainability goals with broader societal aims.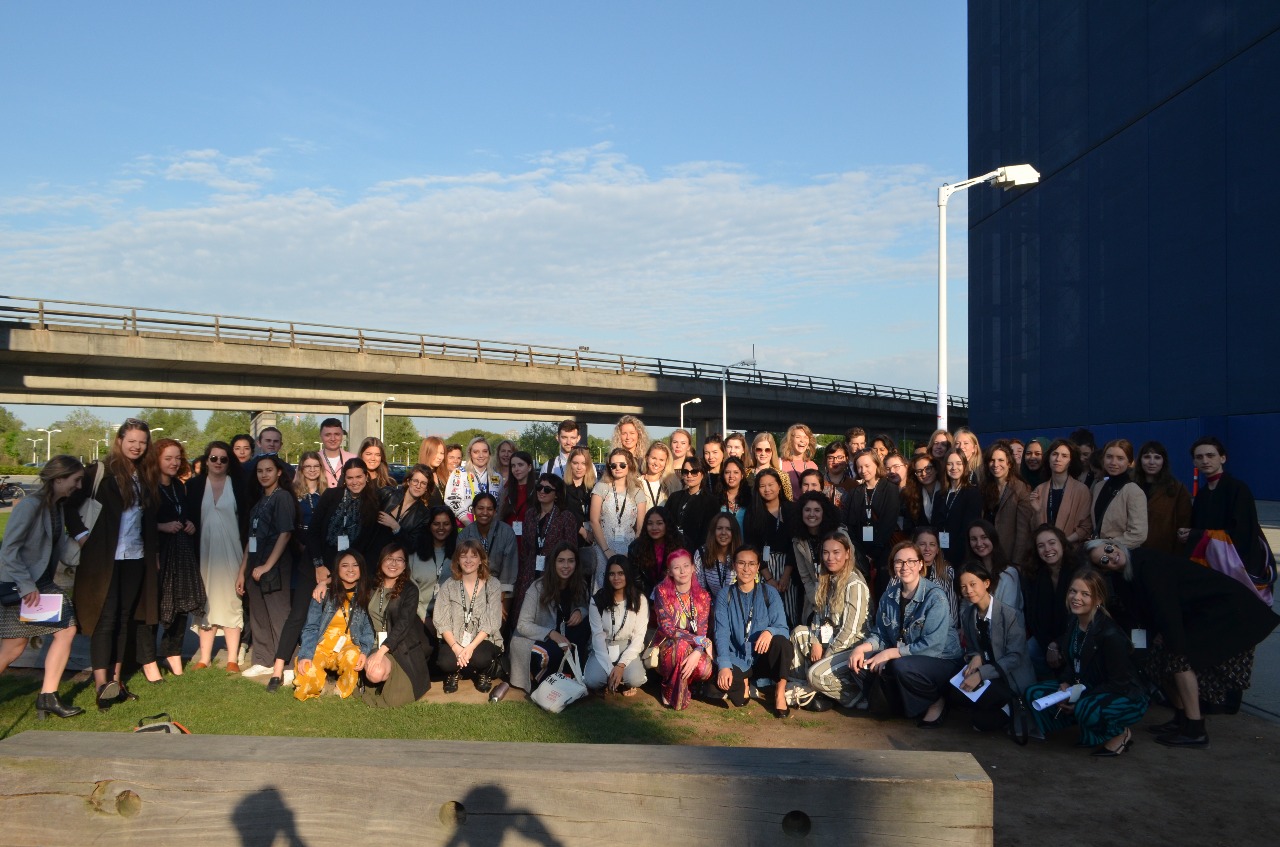 Australia'S Representation.
This was the first year that three students from Australia attended the summit: RMIT Bachelor of Fashion (Design)(Honours) students Amanda Morglund and Julia English, and Lisa Kjerulf (RMIT Master of Fashion Entrepreneurship). Robyn Healy, head of RMIT's school of fashion and textiles and board member on the Australian Fashion Council also attended the Copenhagen Educators Summit which is a platform to discuss good practices in teaching topics related to fashion and sustainability.
Want to know more?
To watch the full summit or hear the YFS speech to the industry, head to the link below.