Ragtrade Revival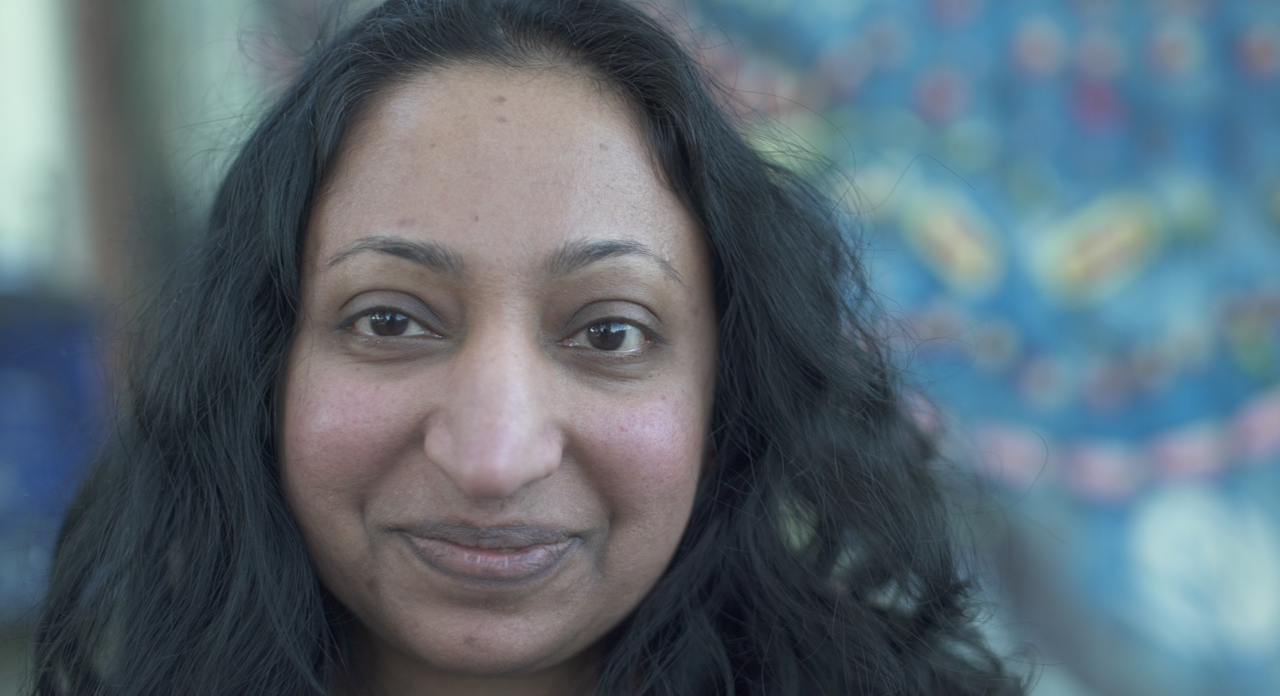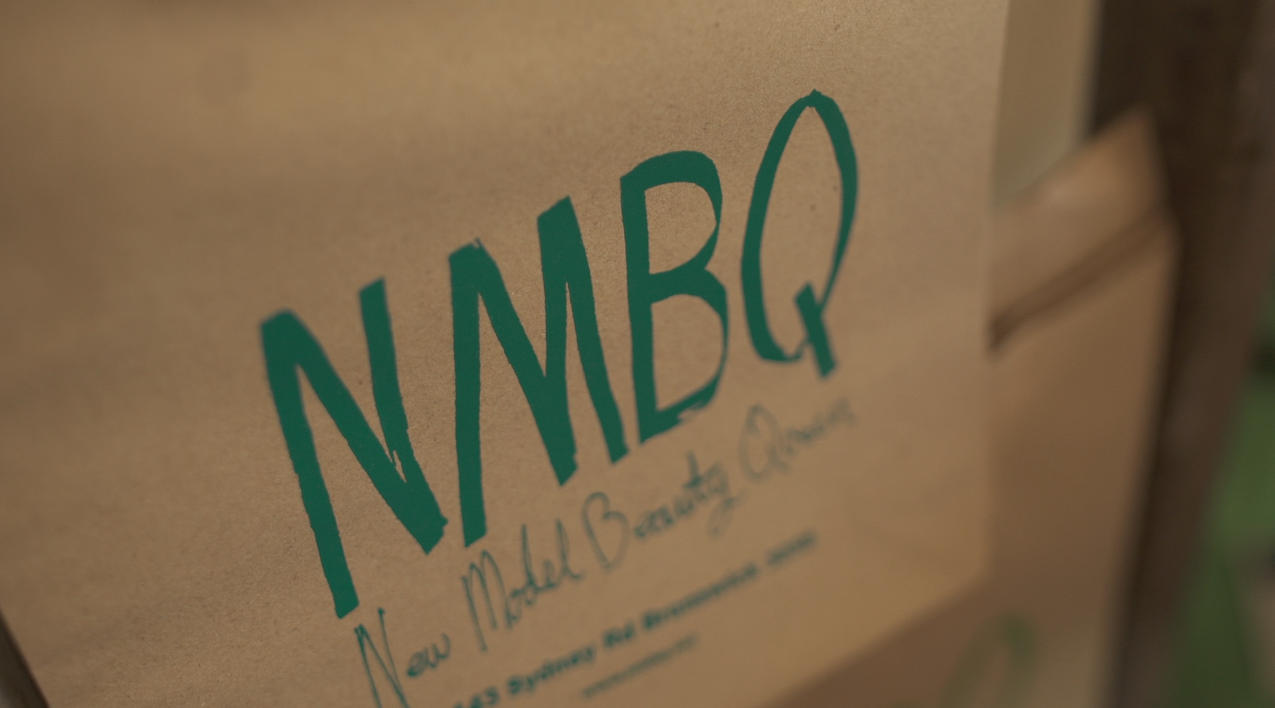 They call themselves a before China operation, but New Model Beauty Queen is putting a spring back in the step of local industry, writes Fabia Pryor.
This week's Open Studio takes us to the streets of Brunswick, home to manufacturer and retailer, New Model Beauty Queen (NMBQ).
Nestled behind a muralled wall in a Brunswick backstreet, the NMBQ factory is a buzz of screen-printing and garment making. With low minimum orders, the factory provides accessible, on-shore production for local designers. And with Ethical Clothing Australia certification, garments made here tout strong ethical credentials.
It's here that I catch Dale – one half of the husband and wife duo behind the brand – to talk local design, the industry's future and NMBQ's exciting next steps.
"NMBQ was founded with social and environmental considerations at its core. These ethics have been a pivotal part of the business culture from Day One" says Dale. "I witnessed numerous instances of labour exploitation during the mid 90s in the local rag trade and didn't feel comfortable producing here without full control over my supply chain."
NMBQ was awarded Ethical Clothing Australia (or what was then the No Sweat Shop label) certification early in the development of the scheme. As well as carrying this social accreditation, Dale and his wife Sharmaine focus on a range of innovative environmental initiatives. The duo's own labels – NMBQ, So Forgotten and Ahambu – are made entirely from recycled fabric. Excess stock is deconstructed at the end of each season and turned into children's wear. Their screen printing uses Permaset Inks, a range of solvent-free, water-based inks which Dale says have "one of the lowest footprints of any commercially available screen-print ink in the country" and high pressure hoses are used to clean screens. The couple also have a vision of capturing and using rainwater from the factory roof but this might be a little down the track yet.
Despite all these exciting initiatives, it's in discussing the future of the local industry more broadly that Dale's passion hits its stride.
"There's no reason why Australian brands can't be out there on the world stage," he says. "NMBQ's philosophy is to enable our local industry to be more competitive. We're a manufacturing hub specialising in short production runs. We're a before China operation. To build a brand is not an instantly profitable enterprise and not a journey that begins with large orders. We're here to support local designers build market share by providing small minimums and accessibility. My wife and I are both designers by training and inclination. We've been doing this together since 2005 and have helped many local labels get a leg up."
And Dale's not wrong about the support he and Sharmaine give local designers. Throughout my regular visits to their factory over the past few years I've noticed a seemingly endless flow of designers and students. Some pop in for a chat or to ask advice, others to check on their orders or even lend a hand at their own screen-printing. The factory is a hive of activity within the local industry.
In discussing the sector's future Dale talks of the need for Australia's textile and fashion industry to make peace internally with what it really is, to then be able to market itself both nationally and internationally.
"Australian fashion is looking for a brand identity. People equate Australia with clean and green. We're currently seeing an influx of multinational brands into Australia but we have an opportunity to juxtapose against this. The success of Zara and H&M here has sparked a gold rush mentality from overseas players so we'll be seeing see more major overseas brands turn up in the coming years.
"It's therefore critical that we differentiate ourselves now.
"There's a customer looking for ethically driven, integral and true products. This situation is quite potentially vibrant. We need to look at different design practices and be original. This can then set Australian fashion apart.
"On top of that the ethos of the Australian woman is very exportable – the tough, strong woman in casual dress."
This ethos of a strong Australian woman is evident in the label's retail store – a blaze of vibrant colour on Sydney Road. Stepping off the street and into the store is a journey into a world of screen-printed colour. Mannequin legs pump the air, clad in vibrant leggings with bold, geometric prints. Racks team with dresses, skirts and tops, a tribe of greens, blues, oranges and reds. To NMBQ, the Australian design aesthetic is "function-based, particularly around Brunswick where we're located. For us, if you can't get on a tram with it we don't do it. We know that women in Australia go to the pub more than the opera and our designs reflect that".
While the Sydney Road store predominantly carries its own brands - NMBQ, So Forgotten and Ahambu – a new venture set for the city will see NMBQ's retail presence expand, joined by a plethora of other local and ethical designers. This is set to be another notch in NMBQ's philosophy of enabling industry. "The city store is about this – it sounds like a large aspiration but I want the city store to be a pivotal part in regrowth of local ragtrade. There are enough gifted designers out there and the industry's not absorbing them so we need a new structure. We need a platform in the city for local designers, we need to be there amongst the H&Ms and Zaras".
For Dale and Sharmaine, the city store – Artisan Textiles Australia – is just one step toward the future they imagine for our industry. "With a united effort between industry, government and industry representative bodies we can become an internal player." We look forward to the imminent opening of the city store – Artisan Textiles Australia.
New Model Beauty Queen is online at www.nmbq.net
See Artisan Textiles Australia at www.facebook.com/artisantextilesaustralia
Photography for this story by
&
OPEN STUDIOS SERIES
Leading designers welcome us into their studios for an insight into their creative lands and to talk textiles, sustainability and fashion's future.